HISTORY
OUR HISTORY: A DIFFERENT BRAND SINCE ITS CREATION IN 1998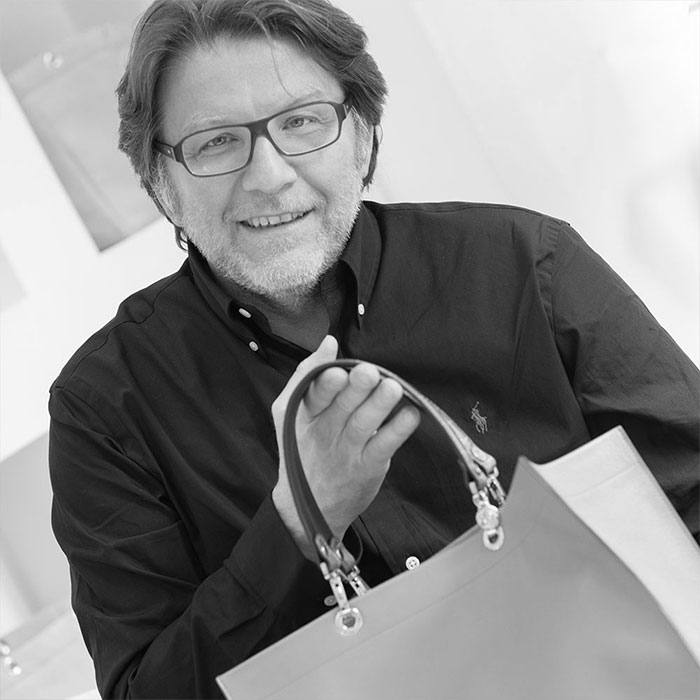 François Rénier, founder and creator, chose, more than 20 years ago, to revisit the fundamentals of leather goods. A permanent questioning for an independent label. François Rénier has made the unexpected his trademark.
A CREATIVE STORY IN 3 ACTS, 3 DEFINITIONS OF LUXURY ACCORDING TO FRANÇOIS RÉNIER :
Act 1 : Emotion
François Rénier decided at the beginning of his career in 1996 to revisit the know-how of leather goods by integrating hot stamping. By inscribing poetic phrases on small leather goods, luxury and emotion are at the rendezvous. "Choosing the author who touches us the most, a way of asserting his personality".
Act 2 : The ephemeral
In 1998, at the "Première Classe" trade fair in Paris, François Rénier exhibited a trompe l'oeil paper bag printed with leather motifs, fitted with eyelets on which he hung removable handles made of real crocodile. He boldly revisits the world of handbags.  Illustrated by the hook "This is not a bag", it gives luxury a fleeting scent. This media stunt refers to original artists such as Marcel Duchamp or René Magritte.
Act 3 : Affirming your style
The continuation of this media act: dissociating the handles from the bag, inventing a game, a world apart, new and atypical. A precursor of personalisation, François Rénier wanted to respond to the desire of many women to be able to create the handbag of their dreams.
"Life is a game, the game of changing the bag every day.
To create the bag of your dreams is to have style, to wear it is to sign your silhouette".
KNOW-HOW
OUR EXPERTISE: PASSIONATE CRAFTSMEN, FRENCH KNOW-HOW
Passionate about materials and an admirer of the craftsmen who shape them, François Rénier has been selecting the best qualities of leather and canvas since the beginning and only works with French workshops renowned for their unique craftsmanship. Luxury leather goods collections that measure up to the most beautiful pieces of fine leather goods.
Even if this local manufacture has a cost, the designer refuses to compromise on this point: "It is this quality that our customers seek, especially foreign customers for whom French know-how is associated with luxury".

CONCEPT
OUR DIFFERENCE: CO-CREATE YOUR HANDBAG
Bags that can be fully personalised ... and therefore unique.
François Rénier Paris has been able to stand out with a new conceptual approach to luxury leather goods: to be able to make one's handbag one's own by co-creating it.
Creating the handbag of your dreams is finally possible. You choose a shape of bag, a size, a material, full grain leather or textile, a colour among the palette of 30 colours. You add handles, long or short. The final touch: the choice of a clutch bag. The variety of materials, shapes and textures create an infinite number of possibilities. Like a game, you compose your own unique bag, in your own image, according to your taste, according to your mood. A sandy cotton canvas bag with matching cognac leather handles, a navy blue full grain bullhead bag with crocodile leather handles for the most daring.
And then, simply by changing the bag handles, it is easy to go from an urban room to an evening bag.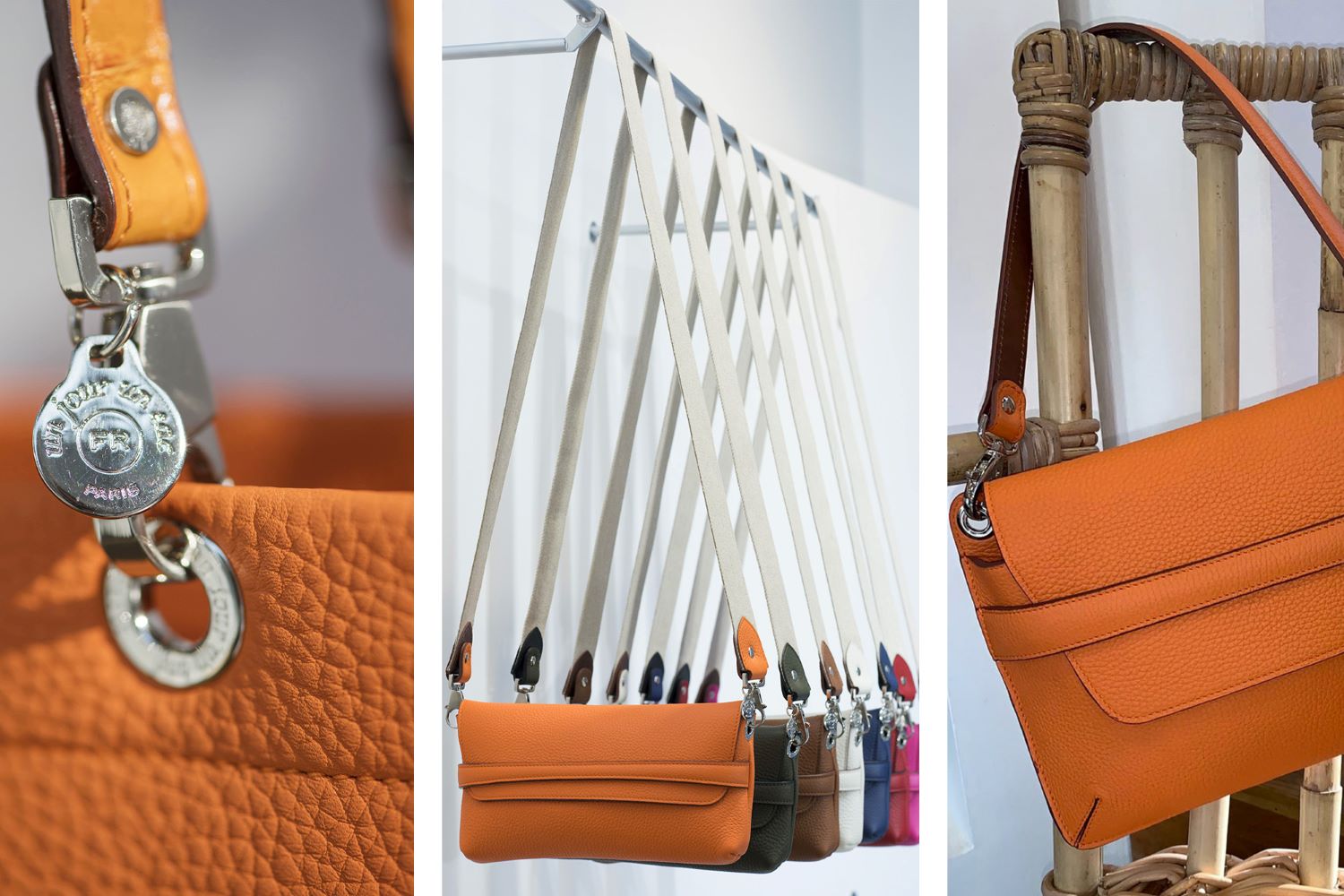 COMMITMENT

We maintain a manufacturing ethic while ensuring the remuneration of our craftsmen.
This enables us to contribute to the preservation of the know-how of fine leather goods.
We rely on a brand that respects people and the environment.
We ensure the best selection of leather and textiles in quality tanneries.
Our collections are made with care by our craftsmen to offer you the best quality at a fair price.
We favour a French production to reduce the impact on our environment.
We maintain a reasoned production by limiting our stocks and take care of the needs to consume fairly.
We advocate a sustainable brand that meets the needs of fair consumption by creating more and more models in recycled materials.

An authentic brand that preserves an artisanal production in France.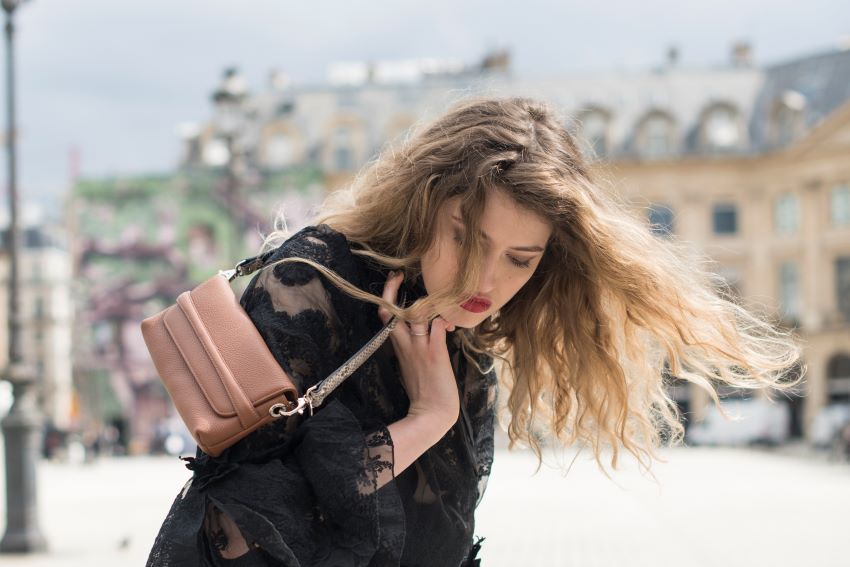 A brand of Parisian leather goods that is elegant, sober and timeless.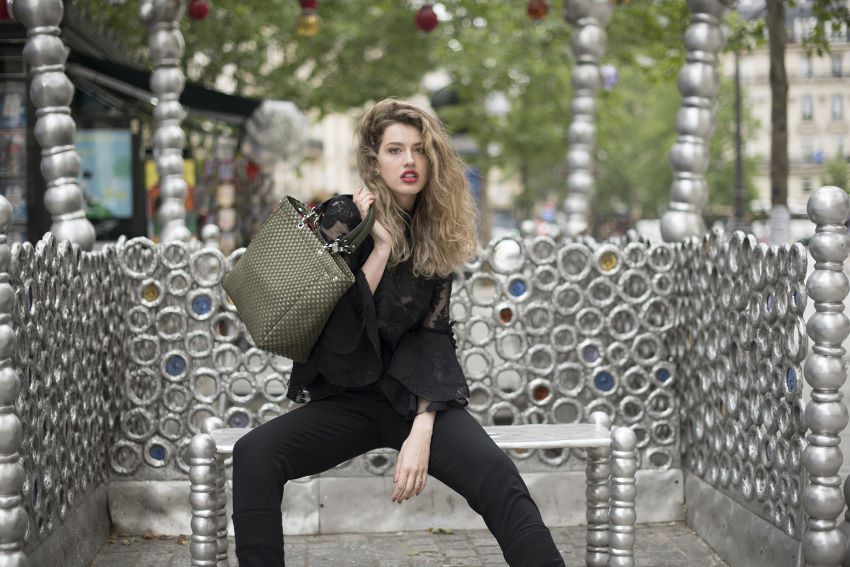 A playful brand that allows you to assert your personality.